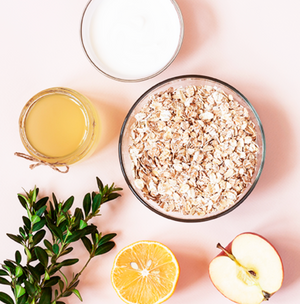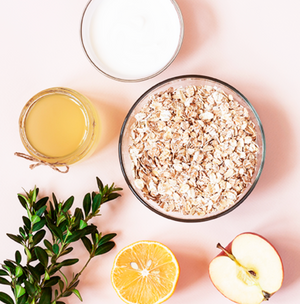 Frequently Asked Questions
The price of all products on the website is in Canadian dollars.
We ship to all destinations in Canada and most countries around the world. There are restrictions on some products to certain countries so be sure to check with your local regulations before you order. This mostly applies to animal derived products.
We accept the following forms of credit card or debit payments: Visa, Master Card, American Express, PayPal, Diners Club, Discover. During checkout, after you have entered your shipping information, you will be asked for the type of payment you wish to use. We provide a secure SSL session to protect your privacy including credit card information.
Shipping and handling fees are subject to weight, dimensions, and location. Delivery times will depend on the specific order, method of shipping, and location. Shipping costs may vary due to promotional events or other reasons without notice. Please allow 1-5 business days for orders to process.
You can track your order from your shipping confirmation email or sign in to your account. We send an email with a tracking number as soon as your package ships.
Order delays can occur for a variety of reasons: for example, items going out of stock after you place your order. We are doing our best to regularly stock every item we carry. Occasionally, we may run out of certain popular products, in the event that one of your items is out of stock, we will notify you before we arrange the shipment.
Carriers can also be impacted by varied events in certain areas. Including natural disasters or pandemic. Check for known shipping delays in your area using the tracking information associated with your order.
Please contact our customer service team if you need to make changes to your order.
The customer is responsible for checking the package for missing, wrong item sent, or damages upon receipt of shipment. Claims for goods damaged in transit must be reported to the carrier and the customer must inform Vendor of damage within 24 hours after receiving products. Investigation on damage will follow and return authorization will be considered for credit by Vendor. Products exceeding 1 days from date of purchase will not be accepted for return, credit or free product in lieu of credit.
Products may be considered for exchange only if it is within 7 days of receiving, and if products are returned to us in its original condition and packaging. No refunds are accepted. All shipping costs related to exchanging the products are the responsibility of the customer; however, we will gladly refund your shipping cost if you are returning an item because of an error on our part, or we have determined that the product is defective. If we ship you an incorrect item, do not open the product or it will void your right to exchange it.
Please contact us so we can exchange or return it for the correct item.
Please contact us for authorization to do a product exchange. All exchange requests require prior authorization from us and the reason for exchange will be reviewed on a case-by-case basis. Claims will not be granted unless acknowledged by the Vendor. Any returns received by the Vendor is not an automatic guarantee of credit.
For China destinations, we offer a "Ship to China" program where the shipping rates are much more economical compared with Canada Post and Fedex.
Please call us for more information.
We provide Mail Order to China service for almost all of our products, including Bill Beauty Products, Uncle Bill products, Faem Skin Products and Polenectar products.
For most areas in China, approximately 3-8 weeks. For remote areas in China, approximately 4-10 weeks.
The actual delivery time will depend on the customs clearance process (the custom clearance process may be delayed due to statutory holidays, natural hazards, and special events).
It includes Inner Mongolia, Tibet, Xin Jiang, Qing Hai, Ning Xia, and Gan Su.
Please wait until all the packages arrive before you make a claim. According to the requirements of China Custom, orders need to be split into multiple small packages (normally in packages of 5 or 6 bottles).
All packages from one order will be sent out at the same time but will attend the different flights to different customs in China to accelerate the delivery time. The actual delivery time will depend on the customs clearance process. Please contact us if you couldn't receive the full order in 3 weeks from the date you received your first package.
The customer is responsible for checking the goods for shortage or signs of damage upon receipt of shipment. Please refuse to sign the damaged product and return it to the carrier.
For loss and damage claims, please contact us immediately with supporting documents (proof of China waybill and images of damaged package/product). Investigation on damage will follow and return authorization will be considered for credit by us.